With time, many traditional festivals and customs have gradually disappeared.
However, in our country, the Mid-Autumn Festival, also known as the Lunar New Year or the Lantern Festival (on the full moon day of the August lunar month), is still loved by all ages because of its spiritual meanings. On this occasion, the family will prepare a tray with a lot of fruit cakes to offer to the ancestors, showing respect and remembering the roots. Family members have the opportunity to gather together and chat, enjoy tea and watch the moon.
It is an opportunity for children to play together, watch the lion dance, break the feast, process the lights, let themselves be in the imagination with Chu Cuoi and Hang Nga…
The introduction and maintenance of traditional customs for young children is extremely important and necessary because the children themselves will continue these good traditional values for future generations. This week, our GG students took turns with teachers to learn and prepare paper lanterns, and today I was able to make my own delicious grapefruit-scented cakes that are a feature of the Mid-Autumn Festival!
Children must have had their own feelings about the traditional Mid-Autumn Festival and the bustling atmosphere preparing for the past few days. Until tomorrow, we will watch lion dance, break the feast, and let's celebrate the Mid-Autumn Festival together!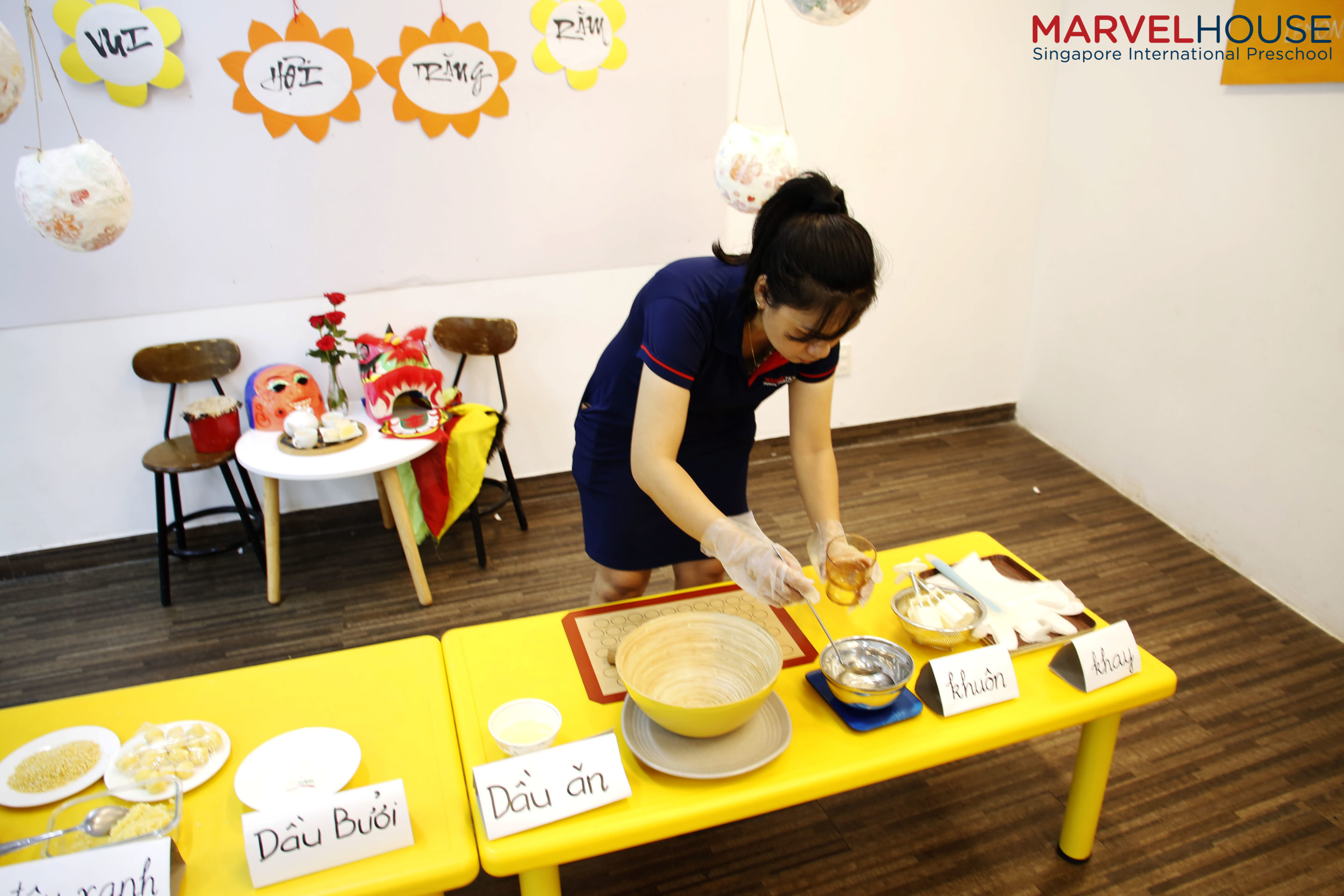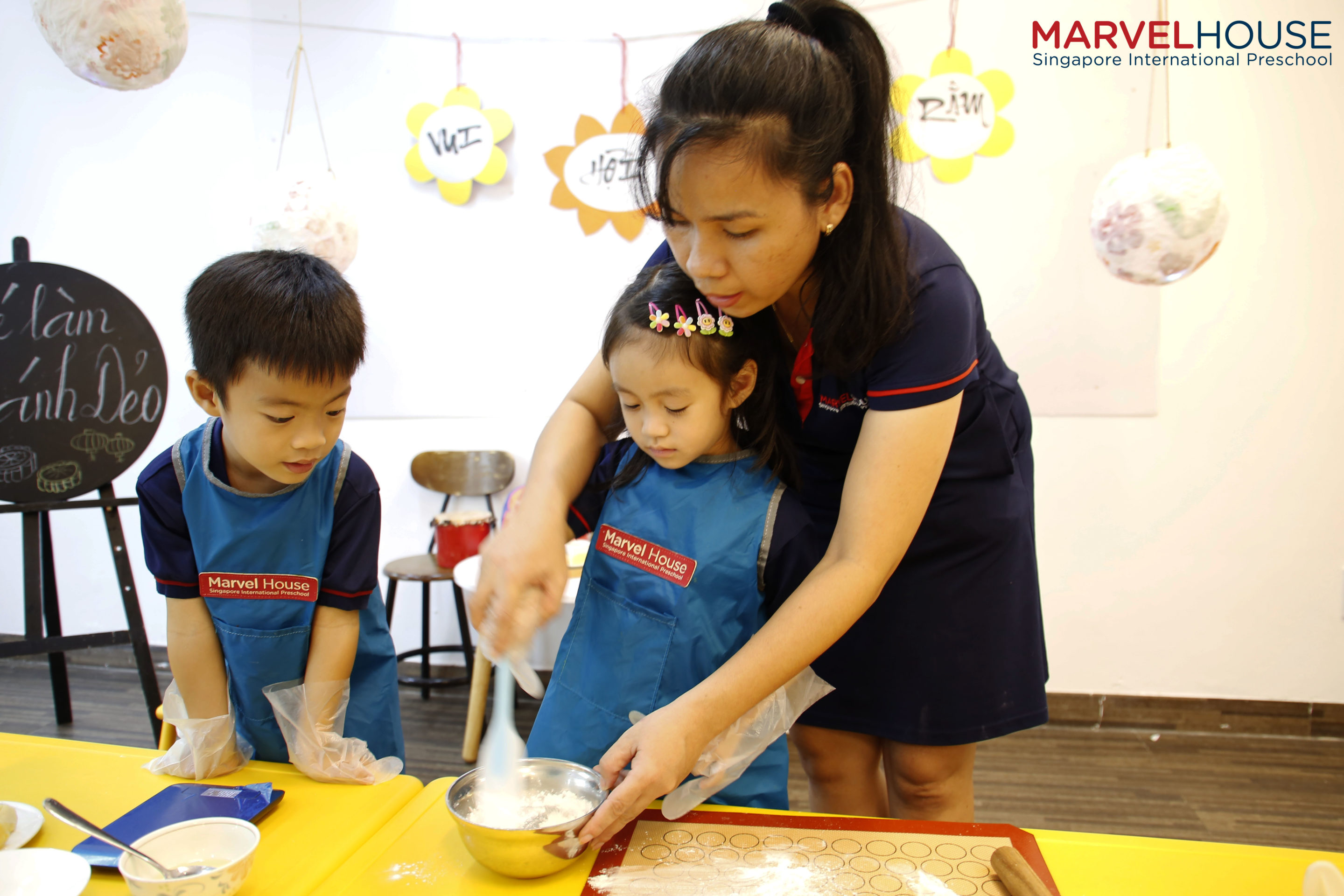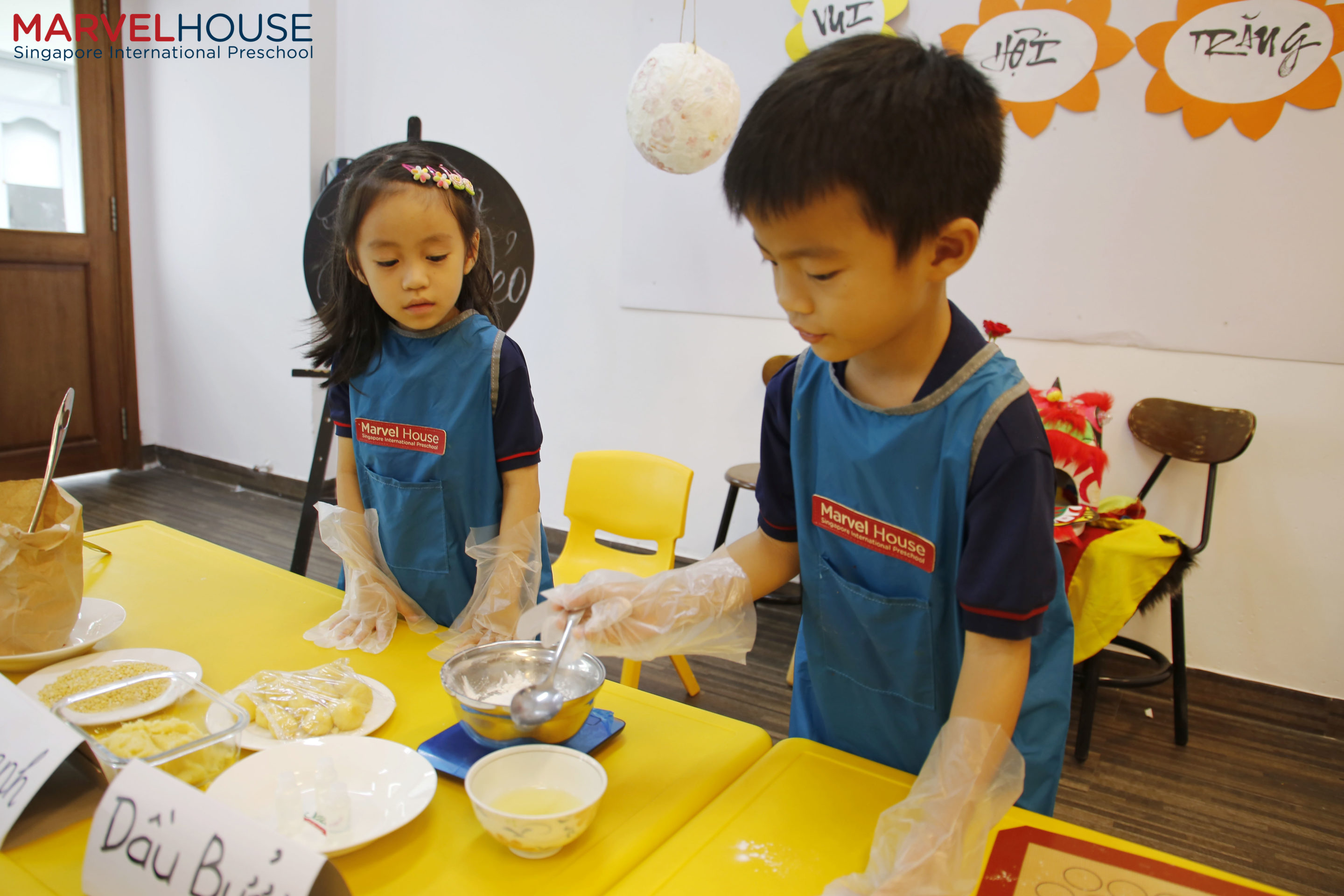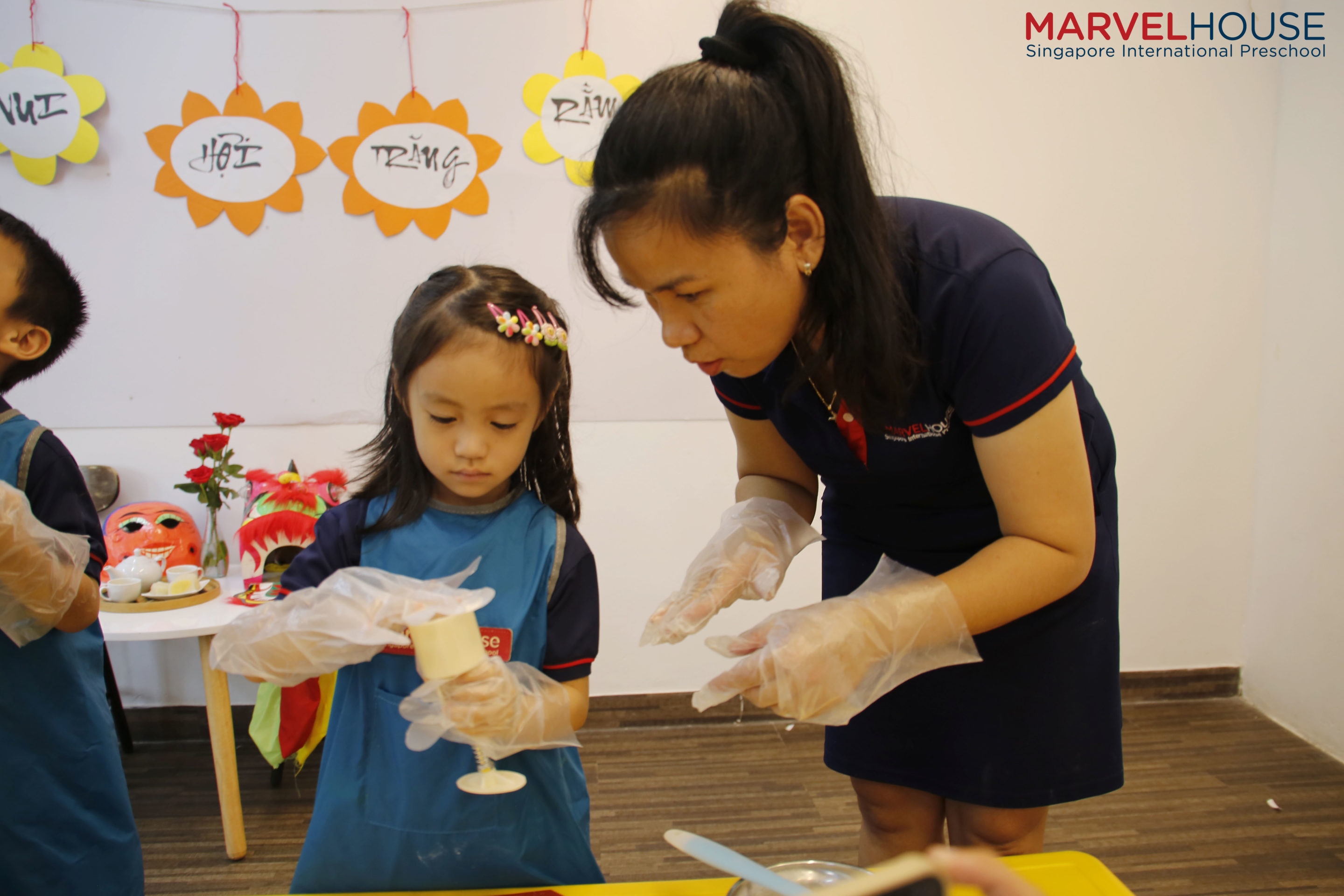 For more information about our program for kids from 12 months to 6 years old, parents can contact us as:
MARVEL HOUSE SINGAPORE INTERNATIONAL PRESCHOOL – Every Child Is Our Future
Address: 72/4 Truong Quoc Dung Street, Ward 10, Phu Nhuan District
Fanpage: Marvel House Singapore International Preschool
Hotline: 0909 40 22 11 – (08) 6262 6161