Colorful Lanterns Hang High, so the Mid-Autumn Festival is coming, Mom and Dad!
"August Full Moon
Shining like a mirror
Round like a cake
Hanging in the sky…"
The weather has gradually become gentler in August, and another mid-autumn reunion season is coming. At this Mid-Autumn Festival, in addition to pies, cakes, and fruit trays, children will show off their skills in making colorful lanterns for their parents to enjoy on the full moon night of their family reunion.
Under the careful guidance of the teacher, along with balloons and milk glue, students have made super unique lanterns to take to the Mid-Autumn Festival.
The above activity is within the framework of a series of development activities for preschool children under the NEL education program of the Ministry of Education of Singapore for the comprehensive development of creativity and fine motor skills training for children and prepares children for a strong foundation for later exploration and learning. Through observing the teacher's instructions, children learn patience and meticulousness. Besides, by using a brush to smear milk glue on bubbles and using a pen to decorate lanterns, our children can practice fine motor skills and hand-eye coordination to complete the final work.
Parents can contact us for assistance in choosing the best school program for their child.
Contact: Fanpage Facebook: Marvel House Singapore International Preschool
Address: 72/4 Truong Quoc Dung, F.10, Phu Nhuan District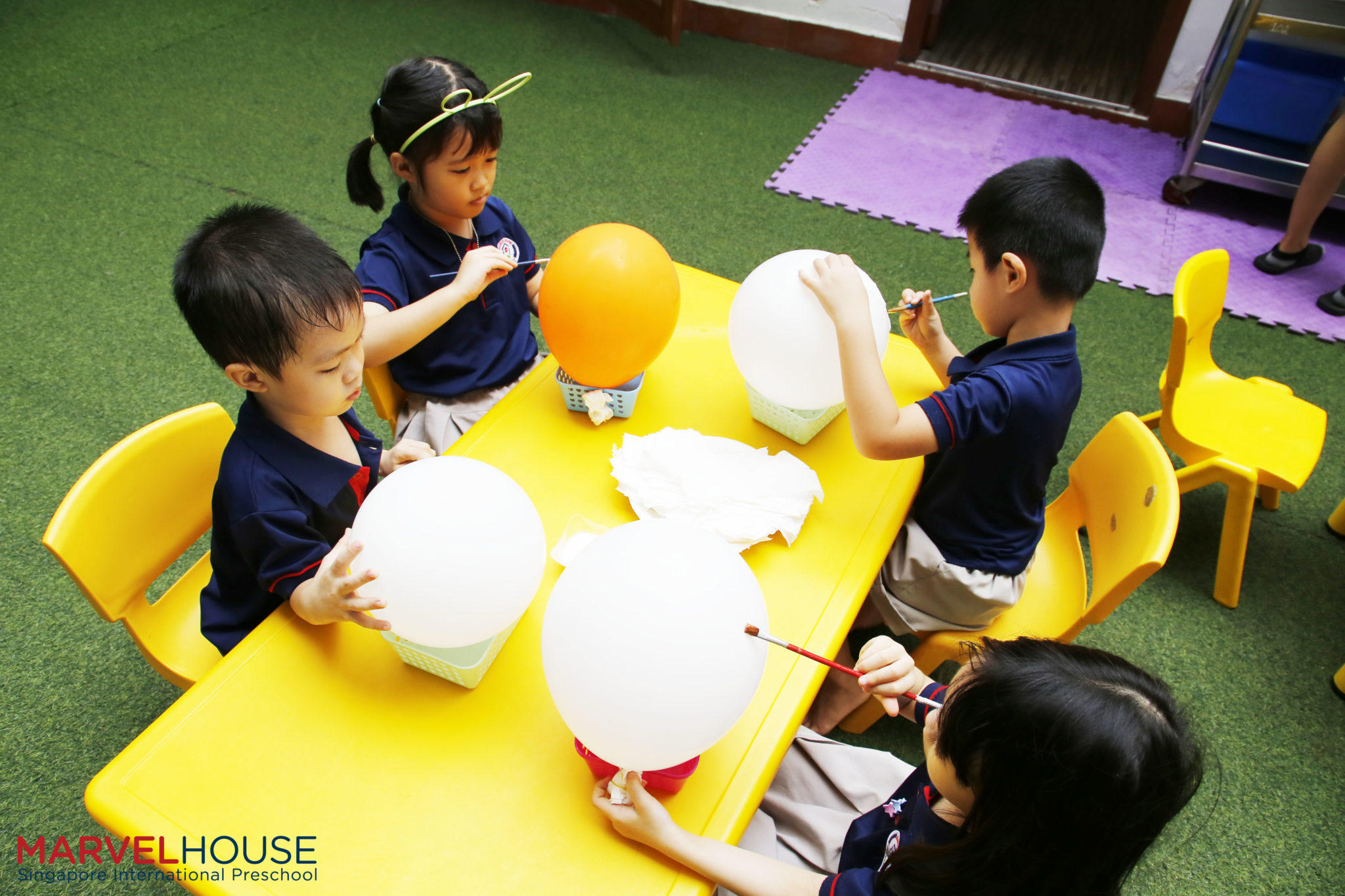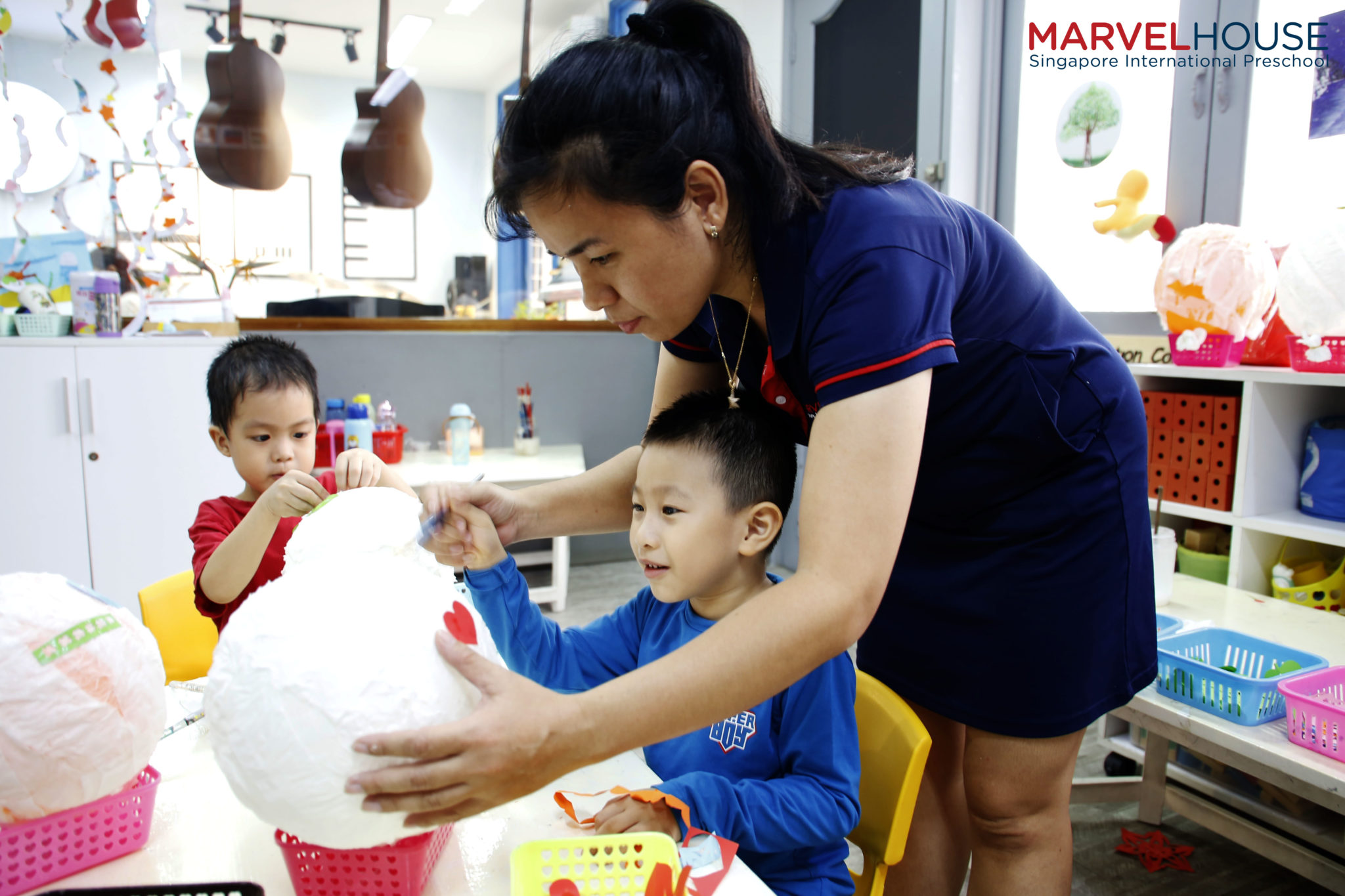 For more information about our program for kids from 12 months to 6 years old, parents can contact us as:
MARVEL HOUSE SINGAPORE INTERNATIONAL PRESCHOOL – Every Child Is Our Future
Address: 72/4 Truong Quoc Dung Street, Ward 10, Phu Nhuan District
Fanpage: Marvel House Singapore International Preschool
Hotline: 0909 40 22 11 – (08) 6262 6161