The Mid-Autumn Festival in children's minds is the sound of drums and lion dance, the twinkling lights of the stars, and the ancient tray filled with delicious fruit cakes. And there is also the image of The Moon, Hang Nga, Tho Ngoc, and together they listen to the story of Chu Cuoi. Every year, the atmosphere for celebrating the Mid-Autumn Festival at Marvel House is always bustling with sounds and colors. Our children immerse themselves in traditional festivals in a very personal way, and after all, left in them is the joy of childhood and beautiful memories of traditional festivals with friends and teachers!
However, a full Mid-Autumn Festival is when we come back home, sit down with our loved ones at the table, eat a piece of cake, and enjoy some tea under the warm golden moonlight, right?
Marvel House Kindergarten wishes all our families and children a very happy and emotional New Year's Day!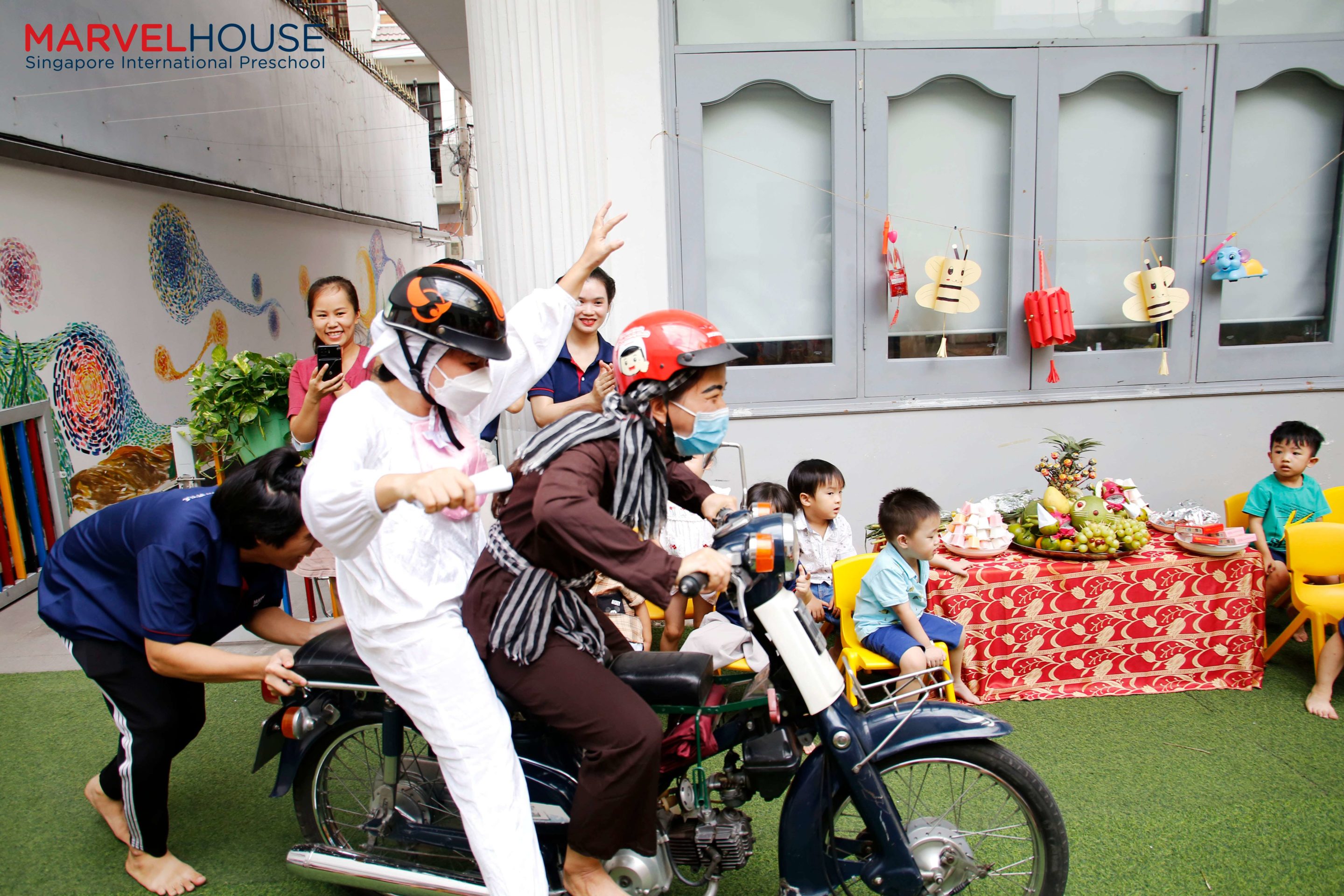 For more information about our program for kids from 12 months to 6 years old, parents can contact us as:
MARVEL HOUSE SINGAPORE INTERNATIONAL PRESCHOOL – Every Child Is Our Future
Address: 72/4 Truong Quoc Dung Street, Ward 10, Phu Nhuan District
Fanpage: Marvel House Singapore International Preschool
Hotline: 0909 40 22 11 – (08) 6262 6161